Blog
Check back here for our latest news and announcements. You can also use this blog to follow our experts in healthcare as they discuss the latest topics in health and wellness.
A Heart-healthy Valentine's Day
The last thing an elementary school teacher wants is a day when students are overloaded on sticky, gooey, chocolate treats. So if you're a parent or guardian, consider staying away from packaged candy, calorie-laden chocolate treats, and offerings packed full of added sugar and virtually no nutrition on Valentine's Day.
North H Center Lab Now Open
in LVMC News
The laboratory at Lompoc Health — North H Center is now open for all your full-service laboratory needs. The lab is open from 7 am to 5 pm weekdays. Appointments are encouraged and walk-ins are welcome.
Call (805) 737-8646 for an appointment.
Please note: If you are a former Sansum HMO patient, you will still receive laboratory services at Pacific Diagnostic Labs.
The Facts about Shingles
It's a painful rash disease that many people are at risk of developing – especially as they age. Shingles, also called herpes zoster, can also lead to severe nerve pain called postherpetic neuralgia, or PHN. People can suffer for months or years with PHN.
Staff Spotlight: Amy McConnaughey
This year, we are periodically spotlighting employees who volunteer their time and talents to help our community. Amy McConnaughey has been our Financial Analyst for 3 years and 4 months and volunteers as a coach for the San Francisco Junior Giants through the Lompoc Recreation and Parks Department.
Preventing Heart Disease: Healthy Living Habits
Every year, about 735,000 American have a heart attack. Of these, more than a half-million, or 525,000, are experiencing their first heart attack. Additionally, 210,000 people annually have another heart attack, after a previous cardiac event.
Prostate Cancer Diagnosis and Treatment
In the US, the National Cancer Institute estimates that 1 in 9 men will be diagnosed with prostate cancer. For those of African descent, the number is more startling — 1 in 5 men are projected to develop the disease.
Prostate cancer is the most common non-skin cancer in the US, and estimates suggest there are more than 3 million American men living with the disease.
5 Simple Tips for Preventing Birth Defects
According to the Centers for Disease Control, birth defects affect one in every 33 babies born in the U.S. January is the month to bring attention to that statistic, via the promotion of National Birth Defects Prevention Month. Birth defects are common, costly and account for 20 percent of all infant deaths, according to the CDC.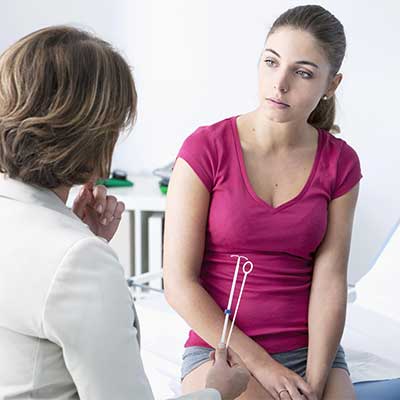 Annual Pap Tests Are Key for Cervical Cancer Screening
Ask most women which medical procedure they least look forward to and you will likely hear a large percentage say, "The annual Pap test." Even though this exam can be daunting and sometimes uncomfortable, it is very important -- it can help the physician determine if there is concern about cervical cancer.
LVMC Employee of the Quarter, CCC
Congratulations to Registered Nurse and Relief Supervisor Brenda Damasco, RN on being named Employee of the Quarter for the Comprehensive Care Center.
A Resolution to Take Seriously- Stop Smoking
January is the traditional time for heavy-hitting resolutions — lose weight, exercise more, spend more time with family, and one of the most difficult resolutions — to stop smoking.