Blog
Check back here for our latest news and announcements. You can also use this blog to follow our experts in healthcare as they discuss the latest topics in health and wellness.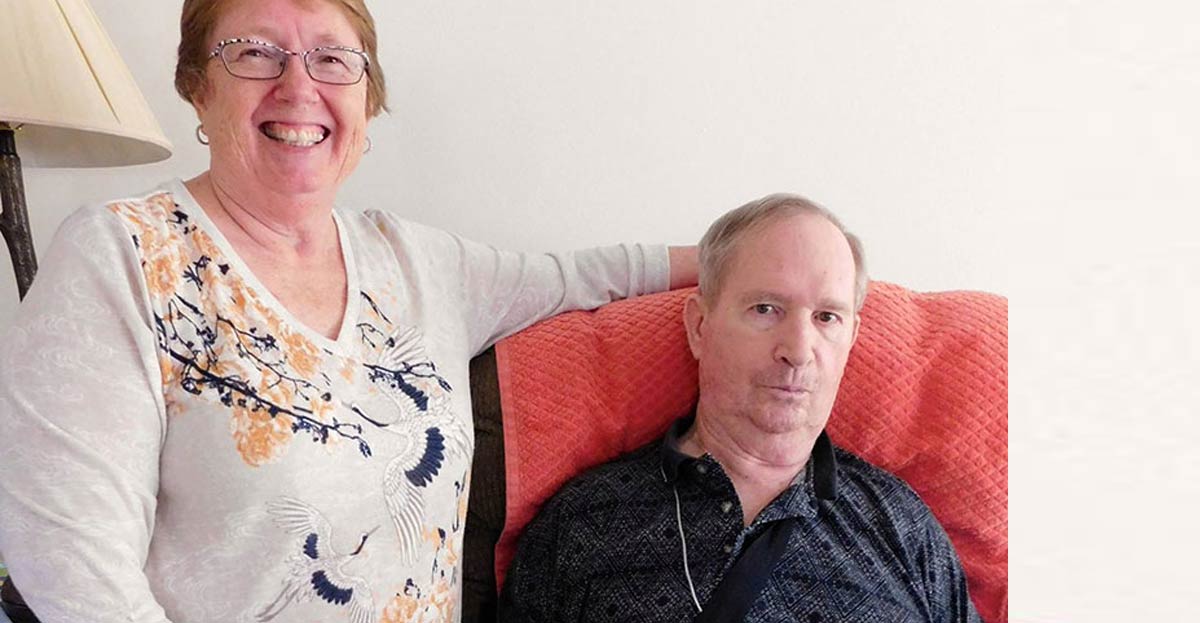 A Helping Hand
in Blog
"For Dr. Jason Antunez, what he did for LVMC emergency department patient Michael McDermott was "all in a day's work."
But for Mr. McDermott's wife, Susan, it was nothing short of extraordinary.
Veterans and Addiction
in Infographics
The U.S. has seen a steep increase in the problem of substance abuse and alcoholism not only by civilians but by veterans and active duty military as well.
Alcohol Poisoning
in Infographics
Your liver can process one serving of alcohol per hour. That means if you're drinking, your liver can only handle within one hour the equivalent of 12 ounces of beer or 5 ounces of wine or 1.5 ounces of distilled alcohol, like whiskey, tequila, gin, rum, or vodka.
The Youth Movement
in Foundation
Sitting in a meeting room to plan the next Lompoc Hospital District Foundation fundraiser are a dedicated group of people who have devoted a quarter century to raising money for LVMC and hosting health education lectures for the community. In the past several years, the group has been joined by a young man — Tyler Perry — who wasn't even alive when the Foundation first came into being almost 26 years ago.
LVMC Partners with Valley Medical Group
in LVMC News
During a special meeting this week, the Lompoc Valley Medical Center Board of Directors approved a partnership with Valley Medical Group to purchase the building at 136 N. Third St. in order to facilitate the formation of a hospital-based clinic on the property.
The board also approved the establishment of Professional Service Agreements with Dr. Lisa Ercolini-Bhatia; Dr. William H. Gausman Jr.; Dr. Christopher Lumsdaine; Dr. Brian Taber; Dr. Bandhit Sinkaset and Dr. Rollin Bailey, who will practice at the building now owned by Lompoc Valley Medical Center. In addition, Dr. Rod Huss also has a Professional Service Agreement with LVMC to practice at that location.
Welcome PRIME Projects
in LVMC News
Lindsey Arevalos, a 2007 Lompoc High School graduate, is the project coordinator of LVMC's Public Hospital Redesign and Incentives in Medi-Cal program also known as PRIME. The ve-year, multi- million dollar initiative, is part
of the Medicaid 2020 waiver approved by the Centers for Medicare and Medicaid Services on December 30th, 2015.
A Chef's Sensibilities
in LVMC News
As a young boy, Norman Skau grew up around a diverse elderly population at the Solvang Lutheran Home, where his mother Hanne was the on-staff nurse. The home, next door to the onetime Atterdag College, was full of residents who became quasi- grandparents to the youngster, giving him a lifelong appreciation for seniors.
Going Solar
in LVMC News
IMERYS Minerals California recently granted LVMC a hilltop location to place solar panels to energize data equipment. LVMC placed a four-panel solar station on a section of IMERYS property that is not useable for the company's mining operations. CEO Jim Raggio thanked the Corporation for its generous donation and said the district "appreciates the positive working relationship" with IMERYS.
"Our strategic relationship with IMERYS has resulted in a huge cost savings for LVMC"
Mother to Mother
in LVMC News
The LVMC board room is a quiet, contemplative meeting place, where decisions of great importance are made for the future of the healthcare district.
But every Friday morning the sound of laughter – and sometimes crying – bursts through the closed door. At those times, a gathering of a dozen or so mothers meets in the room with their babies, as part of the LVMC Breastfeeding Mothers Support Group.
HAWC: The Medical Professionals of Tomorrow
in LVMC News
For the spring semester, this group of HAWC (Health and Wellness Careers Academy) students from Lompoc High School visited the acute hospital every Friday during the spring for job shadowing in different departments. The students were able to learn about the education required for specific jobs, and to understand the roles and duties of each department, giving them a hands-on view of the medical profession. The students presented LVMC staff with a framed poster of thanks, and individual testimonials to those who helped with the job shadow program.
California End of Life Option Act
in LVMC News
During a Special Board meeting today, the Board of Directors of the Lompoc Valley Medical Center voted unanimously to opt-out of the California End of Life Option Act.
The law allows California doctors to prescribe lethal doses of drugs to terminally ill patients requesting the drugs to end their lives. Gov. Jerry Brown signed the bill into law last year, and June 9 is the implementation date that allows doctors to write the lethal dose prescription legally.
Saving Lives with Scopes and Screenings
For many physicians, there is an intensely personal reason they chose their career path.
For Dr. Rahim Raoufi, the reason reaches back into his childhood, growing up in a small, rural area in Iran. There were no doctors there. The residents had difficulty in getting ill people to a medical facility in time.
Expanding Horizons
in LVMC News
At most skilled nursing facilities, there are activities to keep residents happy and occupied. Bingo, armchair travel, movies and the like are tried and true staples.
At the Comprehensive Care Center (CCC), residents have those activities to enjoy, but also much more.
A New Role, Bridging Divides
Despite having impressive credentials that include being Chief of Otolaryngology at Vandenberg Air Force Base's hospital and having a private practice for 36 years, Dr. Michel says his newest job has been challenging for him.
As Director of Medical Staff Affairs, he serves as a physician adviser to the district's administration, as well being a liaison between the medical staff and administration, and from the medical staff to all other departments.