COVID-19 Response
This page is updated regularly. Please check back for the lastest COVID-19 information and announcments.
Visitation
Our visitor guidelines have been revised to ensure patient support during hospitalization, with a focus on minimizing the spread of COVID-19 exposure to protect patients and staff.
Closures
All lectures and support groups are being offered in person again.
Ocean's Seven Café is open.
Lompoc Health - Lab & Imaging at 1111 E Ocean Ave is closed until further notice.
All other services and locations are maintaining regular operating hours.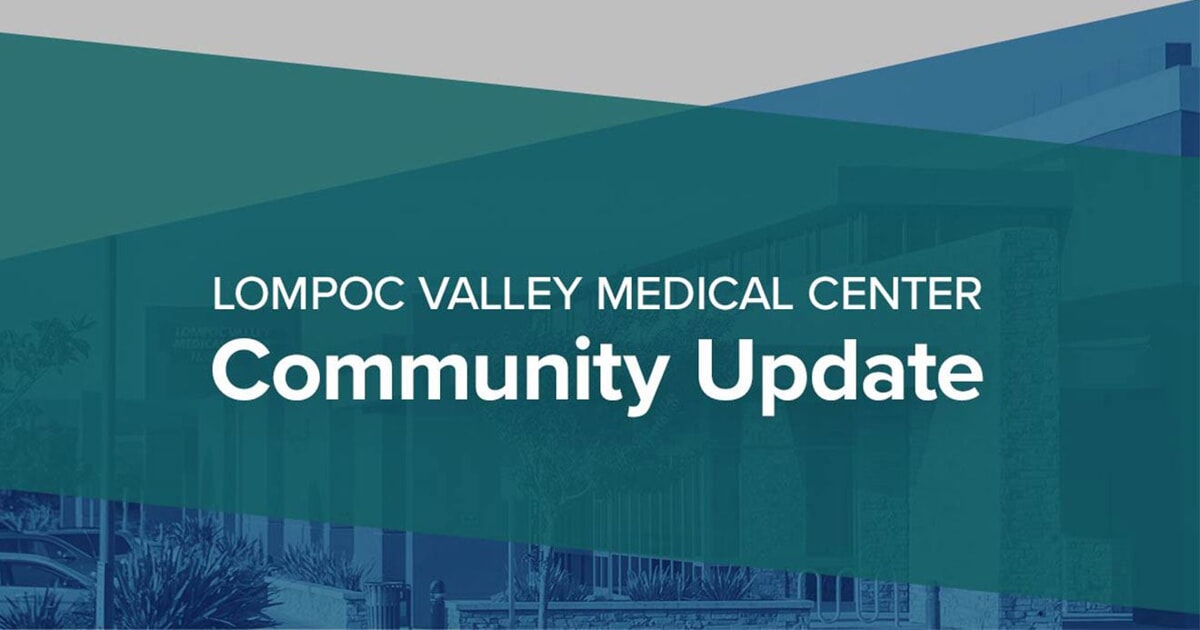 Featured
LVMC Community Update, September 30, 2022
This week our CEO Steve Popkin updates the community on COVID, vaccinations, hospital visitation restrictions, new Lompoc Health providers, and Leapfrog Value Score.
Read story
Featured
COVID-19 Vaccination Clinic, Friday Sept. 9
LVMC will hold its next COVID-19 Vaccination Clinic from 3 to 6 pm on Friday, Sept. 9, in the Ocean's Seven Cafe at the hospital.
Read story
Featured
LVMC COVID Vaccination Clinic Temporarily Cancelled
The weekly COVID-19 vaccination clinic at LVMC is temporarily cancelled due to the removal of authorization by the Food and Drug Administration for the current monovalent COVID-19 vaccines as booster doses for anyone age 12 and older.
Read story
Other Informational Resources
Lompoc Valley Medical Center encourages you to stay informed. Please use the links below for additional information. The CDC updates its website regularly as more information becomes available.
About COVID-19
COVID-19 (coronavirus disease 2019) is a disease caused by a virus named SARS-CoV-2 and was discovered in December 2019 in Wuhan, China. It is very contagious and has quickly spread around the world. Learn about symptoms and what to do if you are sick.